Julie's place is just beautiful and ultra relaxing. The photo's dont do the space justice! Everything and more was provided…delicious pastries and bread for breakfast, games etc for the kids. The place was sparkling clean. A fabulous family getaway and a wonderful base for exploring the Dandenongs! I might add that despite being a guest house, it was completely private with no contact at all with the hosts (not that we would have minded).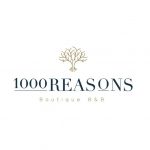 Stunning property surrounded by Tranquility
1000 Reasons is truly a beautiful property. Immaculatly clean & well appointed. The surroundings so peaceful and we loved the kookabarras that came to visit! Julie was so easy to deal with and she was very thoughtful with her special touches to leave us some wonderful breakfast treats. We will definately visit again. Thanks Julie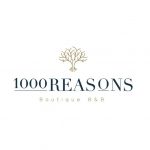 Rachael
Victoria, Australia
We had the pleasure of spending Easter at 1000 Reasons and everything exceeded our expectations. Julie went above and beyond to make our weekend special welcoming us with a little Easter gift! The house was beautiful, extremely clean and contained all the essentials. We spent most of our time relaxing on the back deck taking in the scenery and listening to the wildlife or bush walking as the house is located right near the start of many trails. We would highly recommend 1000 Reasons and plan to return again.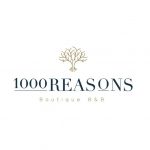 Julie, I cannot thank you enough for the incredible home way from home you allowed us to use for our wedding weekend. We have absolutely loved our stay here and are very grateful for all the little extra touches. We hope to return to this little slice of paradise soon!!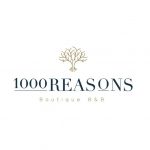 Michael and Danni
Victoria, Australia
This is a cozy and stylish space nestled in the Dandenong Ranges. We really appreciated the thoughtful touches like the fresh bread and pastries with a welcome note on arrival. The tech features inside the house such as sensor LED lights and Sonos system were also great, and ducted heating was perfect for the colder weather too. Great communitcation from Julie – thanks for the lovely mini break.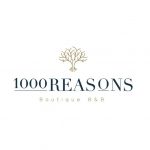 Claire
Victoria, Australia
1000 Reasons was a magnificent place to stay. The home is beautiful and nestled right near some wonderful walking tracks. The friendly Kookaburra's are a welcome surprise for any bird lovers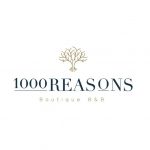 We absolutely loved our stay at 1000 Reasons. It is a beautiful and cosy home which is exactly what we were after. Julie was great to communicate with and super accomodating. The deck area was great and we loved using the BBQ. There was plenty to do within a short distance including beautiful walks, cafes and gardens.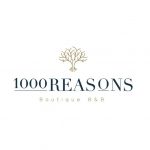 A hidden well polished gem!
We've stayed in numerous places in Victoria over the past couple of years and this is by far the best. Thank you so much.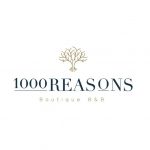 Ann and Kurt
Victoria, Australia
"Ditto" to all of the positive comments. Thank you for all the messages (comforts) from you to make this stay one in a million.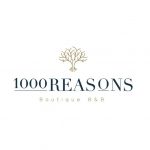 Janice
Victoria, Australia